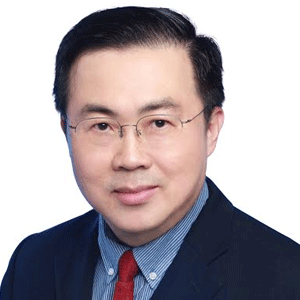 Dr. Clement Ooi, EVP & MD, APAC
Risk management has for long, been regarded as a compliance function. Most organizations have thought of this critical aspect of decision-making as a regulatory compliance function rather than a decision-support mechanism, and this was reflected in the development of risk management software services as well. In the aftermath of the 2007-2009 financial crisis, Bank of International Settlements (BIS) devised the liquidity risk related norms of Basel III to bolster the resilience of the banking sector. These norms were specifically designed with a focus on market risk, liquidity risk, and credit risk of organizations, and dramatically increased the compliance reporting requirements within the banking sector. Whilst these measures indubitably strengthen the regulation, supervision, and risk within the banking sector, banks continue to lag behind in the use of risk management solutions in the executive decision making processes.
"Since the financial crisis, banks are coming to us as we deliver a one-stop solution not just for regulatory compliance but also to address the sensitivity of this growing market capital risk," asserts Dr. Clement Ooi, Executive Vice President and Managing Director, Asia Pacific, Kamakura. The company's centralized and integrated architecture assists its global clientele in financial risk compliance, regulatory reporting, and informed decision making. This integrated solution results in the extraction, transformation, and loading of source data once for all aspects of risk management, thereby reducing data errors, and facilitating a one-time reconciliation with source data. The approach takes into account the fact that there exists a directly correlated interplay between various risk factors pertaining to different financial risks, and these impact one another and facilitate easy interpretation and management.
Banks come to us as we deliver a one-stop solution not just for regulatory compliance but also to address the sensitivity of growing market capital risk
Kamakura's centralized and integrated risk offerings include Kamakura Risk Manager (KRM), Kamakura Risk Information Services (KRIS), Kamakura Online Processing Services (KOPS), and Kamakura Risk Consulting Services (KRCS). KRM is a completely integrated risk management software, and KRIS is a subscription based service which provides default probabilities for every listed company in most of the countries around the world. KRCS integrates extensive industry knowledge, quantitative finance research, and practical experience in financial companies and other organizations.
Suresh Sankaran, Managing Director and Chief Risk Officer of Kamakura says, "Just like risks are evolving, bank risk appetite is also changing. A bank which incorporated a specific element of risk earlier has now got no choice but to take more risk because of shrinking margins." Sankaran further emphasizes that IFRS 9 will have a significant impact on the equalization of the risk modeling landscape and compliance reporting of banks.
Dr. Donald R van Deventer, the CEO of Kamakura also states, "Today, banks are taking advantage of the interaction between risk factors like interest rates, FX rates, customer default, ratings, recoveries, and macro factors to provide a risk-adjusted metric that can be viewed as the single value against which capital needs to be set aside."
The company, since its inception, has developed a culture of innovation focusing on customers' needs and architecting its solutions accordingly. In one of its projects, Kamakura helped a huge regional bank to go through a full-fledged interpretation of the Basel II & III regulatory regimes. The challenge was that the regional bank was struggling for Basel II & III implementation for the last six years, but with Kamakura, the complete transformation was done within a span of twelve months.
Going forward, Kamakura envisions navigating deeper into the Asian market including Taiwan, Korea, China, and Hong Kong. The company has also geared up to handle Islamic banking that has regulated globally with Shariah compliance. To constantly improve the accuracy in Islamic banking, the firm deploys 'Hijri calendar' in its solutions to comply with the norms of Shariah principles.