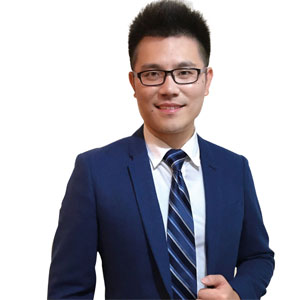 Bob Feng, Director of APAC business
In the fast and ever changing financial services industry, investment professionals are in need of not only software/service that functions well by itself but also an all-in-one solution that supports a cohesive and automatic full front to back workflow so they can focus their energy on investment researching and decision making. Currently many managers are stuck with software providers who offer products that have been pieced together - meaning, one product for the front office has been integrated with a product for middle office or back office. Due to this, investment managers are forced to go through the daunting task of managing multiple vendors or systems and figuring out a way for them to work together. With a need for one-stop solutions, Enfusion emerges as a savior by providing a fully integrated software platform and an outsourced suite of fund services—making them the one solution investment managers need. Enfusion embarked upon its journey from a FinTech consulting firm with an aim to partner with their clients and become a seamless extension of their team(s) and thus launched their software platform Integráta and subsequently introduced Enfusion Fund Services.
Enfusion's software offering, Integráta, is the only cloud-based, fully integrated investment management platform in the market. It covers all asset classes and seamlessly manages all aspects of front-middle and-back office workflows, from trade execution to back office accounting with integrated compliance throughout.
Enfusion is the only provider of cloud based, fully-integrated front-to-back office investment management software and a suite of outsourced fund services
There is only one data set that powers up all functions, which enforce consistency and transparency for different users of the system. Integráta is also seamlessly updated every week. Meaning clients experience the latest, greatest enhancements and they do not have to be worried how the software will handle major industry or regulatory changes. Integráta's intuitive and complete functionality reduces the hassle of maintaining multiple vendors, managing their resources and the lack of system upgrades.
Bob Feng, Director of Enfusion's APAC business, adds, "To couple with our cutting-edge software, we provide our clients with a dedicated and professional team of experts who are available to assist 24-hours a day." Under this model, clients are assigned to a team of 5-10 product experts who understand their unique portfolio, business requirements, and workflows. Enfusion has offices in Chicago, New York, London, Dublin, and Hong Kong to support its global client base.
Another issue tackled by Enfusion is managed fund services. By outsourcing this key component of their business managers are able to streamline operations and reduce overhead expenses. "The fee for outsourced middle and back office services is significantly lower than the cost of staffing an internal business unit," says Feng to describe the monetary benefit in outsourcing middle and back offices fund services.
In 2018, Enfusion plans to introduce a few new products, one of which is a Google powered Data Warehouse, named Enfusion Visual Analytics (EVA). "Integrata already encompasses high-quality data warehousing functions, but with an exclusive warehouse, we will offer our clients anytime-anywhere access to high quality visual portfolio analytics and time series reporting across trades, exposures, risk, and performance data," says Feng.
As Enfusion continues its steady growth, Feng is excited about the company's future and believes "Enfusion will be one of the most dominant players in the field of investment management technology and outsourced fund services in the global markets."