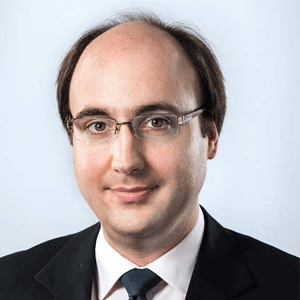 Gerald Neher, MD
Although today's energy and commodities industries power the world economy, the industries have been slow in adopting technologies. Many companies, even the big industrial oil companies are still using spreadsheets to track trades in the risk management activities. "This involves people using their own spreadsheets and everybody doing things in different ways, and there are a lot of faulty inputs," says Gerald Neher, MD, ComFin Software. The greater focus on risk management in the sector is driving companies to look for ETRM platforms that can help them with that new risk emphasis. Headquartered in Vienna, Austria, ComFin Software GmbH is a leading provider of cost competitive, fully functional trading and risk management software applications catering to the global energy and commodity industries.
The company's flagship product Comcore offers functionally rich and costs competitive, modular platform, which is the successor of TheBulldog— ComFin Software's legacy energy trading and risk management solution. TheBulldog offers clients an entry-level ETRM system and clients who intend to have a large number of users across different locations or those that require a system with advanced risk analytics can go with ComFin's Comcore ETRM system. With a complete package of the front, middle, and back office features the Comcore ETRM system offers customers through processing from trade capture to invoice generation.
"Comcore ETRM system is highly flexible and can be used as a standalone solution or can be integrated into existing software infrastructures such as SAP, Oracle, or Navision," says Neher. In addition, Comcore can also directly interface with international futures exchanges to capture trades with just the push of a button.
Comcore ETRM system allows companies to monitor, report, and adequately manage—market risks, credit risks, and operational risks in real time using the latest market data— enabling organizations to implement its risk management more efficiently. Moreover, to manage market risks, Comcore provides streamlined mark-to-market (MTM) valuations and accurate profit and loss reporting. Each user can set up their reports and share those reports with other users. The reports can be analyzed on the screen or exported to spreadsheets or PDF. Comcore is on-premises, so client's data will be in-house, and they have full control over the data. ComFin software also offers tailored solutions and customizations, thus evolving the software suite together with their clients. "We consider our clients as partners," says Neher. The software can also be interfaced with commodity future exchanges where people can trade future standardized contracts, to fully automate the trade capture process. The firm's ability to deliver risk management to overall risk of business is being leveraged by their clientele that includes companies in the crude oil, refined products, petrochemical, shipping, and refined product industries.
Comcore ETRM system is highly flexible and can be used as a standalone solution or can be integrated into existing software infrastructure
Going ahead, ComFin Software will be continuously improving and enhancing their solutions to help clients to optimize their performance and manage a broader trading and risk spectrum. "We are working on a new inspection module, and we also aim to expand our interfaces," says Neher. With almost two decades of progress in the industry, the firm is looking to grow further by building partnerships with reputed solution providers to cater the customers.