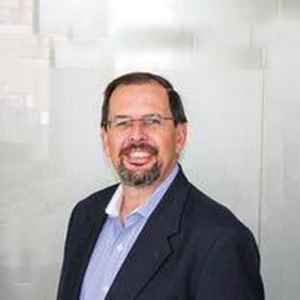 Wayne Johnson, CEO & Co-founder
Today, financial institutions are keenly aware of how the manual status quo is becoming untenable with the changing compliance demands of Know Your Customer (KYC) processes. From stricter due diligence in the Anti-Money Laundering (AML) to the more rigorous monitoring and reporting needs, organizations of all sizes are struggling to keep up with the constantly changing rules and rising cost of compliance.
While the administrative burdens and increasing cost of deploying a compliant KYC program can be overwhelming, one name that is being looked with great interest by financial institutions to re-imagine their AML and KYC programs is the Sydney, Australia-based firm— encompass corporation. The company takes pride to be one of few firms that renders simultaneous, real-time access to multiple sources of global company and person data. By leveraging robotic search engine to discover KYC policy demands, encompass presents efficient processes to meet the regulatory compliance in a very cost-efficient manner. "We bring automation to AML and KYC processes with lower cost and superior risk management capabilities for financial, banking, accounting, and legal firms of Australia," adds Wayne Johnson, CEO and Co-founder of encompass corporation.
The firm's flagship product 'encompass confirm' helps financial and banking firms to automate KYC and accelerate onboarding, reduce operating costs, and further ensure consistent and robust policy adherence. In this process, the product initially aggregates data from information providers and then automates the workflow in-line with the internal KYC policies of an organization. With the offering, organizations can also reduce overall time, cost, and risk involved in the due diligence activities and garner external information in a potent manner.
The company takes pride to be one of few firms that renders simultaneous, real-time access to multiple sources of global company and person data
Furthermore, encompass corporation also assists legal professionals and accountancy firms to eradicate money laundering. To this end, the company offer encompass verify to automate administrative tasks and therefore, enables law firms to carry out more in-depth investigations. The next generation AML and KYC software can assist organizations in the legal and accountancy sector to streamline time-consuming onboarding, mitigate reputational risk, and render superior customer experience. The software also provides Counter-Terrorism Financing (CTF) compliance with automated policy checks. The offering efficiently captures the external information with an in-depth understanding of new customers while applying global KYC standards.
Referring to one of the successful projects, Johnson elucidates how 'encompass corporation' assisted Anderson Strathern to have a comprehensive knowledge of their customers while onboarding them. Stephen McDonagh, Head of Knowledge Management of Anderson Strathern extols, "It was very important that we brought in encompass verify with access to global information providers so that we can satisfy our need." encompass verify also assisted Ideal Corporate Solutions to meet the demands of changing regulations and further know its customers in a better way. Some of the other prominent customers' names include Fortis Insolvency, Paris Smith, and Gunnercooke.
A Peek at the Work Culture
The primary factors that make an organization unique are its work culture and the attention paid to engage employees. In this regard, the firm hires personnel from different backgrounds and encourages them to participate while developing a product. The company also looks for corporate partners to further power its armory by leveraging several front-end technologies. "We look for partners to bring more innovation and connectivity tools that can render more benefits to our customers," adds Johnson.
Going further, the firm is looking to expand its offerings to Japan, China, Middle East, and Europe. Apart from this, the company is also focused to reduce the time to deploy through incorporating agile methodology in its workflow. Johnson concludes, "Eliminating money laundering is our worthwhile goal. We know cost to industry is significant, but we can do regulation cost-effectively."