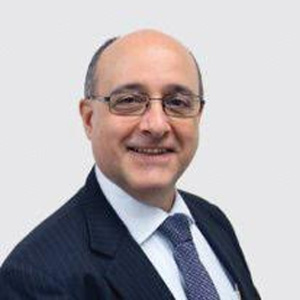 Alf Esteban, CEO
"If you don't invest in risk management, it doesn't matter what business you are in, it's a risky business." These words from the American investment banker Gary Cohn are apt for every business operating in any industry, especially today when organizations are exposed to risks of various sorts, which if remain unaddressed can cause great havoc. In such a scenario, Protecht serves as an ideal partner for businesses, with more than a decade of experience in delivering training, advisory, and software solutions to intensify the risk management focus.
Founded by some of the most accomplished risk management professionals in the industry, Protecht is ideal for any organization that needs to quickly and effectively build a practical risk management framework to assist with risk mitigation and compliance.

Protecht understands the unique rick management needs of organizations and helps them manage risk from anywhere in the world with its online, enterprise risk management software. Protecht's Enterprise Risk Management Software—Protecht. ERM—is a scalable and easily accessible solution, suitable for organizations of all types and sizes. The software enables organizations to deploy and collaborate anywhere on risk and control assessments, compliance, key risk indicators, incident capture, and audits. It helps businesses assess risks across multiple departments within an organization. Protecht.ERM makes this possible by accommodating the firm's risk assessment methodology and enabling them to link back to the central risk event and control libraries. Within no time, the software turns data into visual dashboards and reports.

Taking complete control of the organizations' risk environment, Protecht.ERM liberates them to invest more time and resources in improving their core business operations, handling much of the routine risk management work. With the belief that with right knowledge, expertise, and technology in place, it is possible to manage risk, Protecht is continuously steering companies towards a more intelligence-led approach in risk mitigation.