Auxilium One - Business or Technology predictions for 2021
Paul Peter, Managing Director – Auxilium One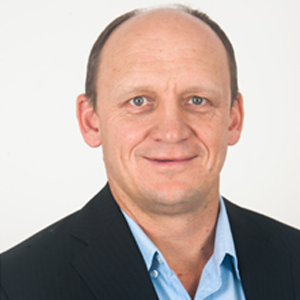 Although 2020 was an unprecedented year, it did teach us many lessons. Companies that embraced learnings, have cultivated their resilience, and set themselves up for managing change and unpredictability so much better in the future.
At Auxilium One, Covid-19 travel restrictions initially stopped our business from doing what we are doing best – Facilitating Risk Assessments. Through innovation, a bit of planning and the use of technology we were able to bounce back quickly and what was restricting us became a huge opportunity. We are now able to facilitate risk assessments and provide risk management training anywhere in the world in real time. This is also more cost effective as we do not have to fly around the world to attend in person to facilitate a workshop or deliver training.
We are now in a better position to serve our customers than we were pre Covid-19. Sometimes what seems like a risk can be an opportunity.
Looking ahead into 2021, we believe Covid-19 impacts and the knock-on effects on the global economy will continue to play a big role in reshaping organisations risk profiles and challenge business strategies. It would be short sighted for organisations to only look at the immediate threats they face such as Covid-19 and not focus on the next wave of global and local threats that could change the way they do or ought to do business.
We believe that in 2021 organisations will need to start looking at both the risk and opportunities for their business, specifically in the following areas:

1. Cyber Security

Digital strategies are becoming more sophisticated. How can the digital connections your organisation has to the outside world impact the business? How vulnerable are your organisation to a data breach or loss of operating systems?

2. Digital Transformation

Technology risks that could impact businesses such as Artificial Intelligence, Cloud Computing, Robotics, Blockchain, 3d Printing will change how organisations and societies operate.

3. Impacts of decarbonisation and the green agenda on social licence to operate

This does not only affect producers and wholesale users of carbon but anyone from international manufacturers to the coffee shop on the corner (i.e., how long will you still be able to sustain the use of non-degradable or single use coffee cups and at what cost?).

4. Workforce Transformation

There are many workforce transformation variables that could impact organisations. For each organisation it will be different, but no organisation can ignore workforce transformation. For some it would be humanisation vs dehumanisation, for others it would be accelerating diversity or dealing with talent shortages in critical sectors of the economy.

5. Biodiversity and Food Security

Growth, expanding urbanisation and globalisation is leading to reduction of natural habitats and biodiversity which is critical for global food supply. Biodiversity therefore underpin economies. Do organisations understand how a change in economy and global shortage of sustainable food and supplies can impact their organisation?

Only through assessing, analysing, and understanding risks and threads can we identify opportunities.