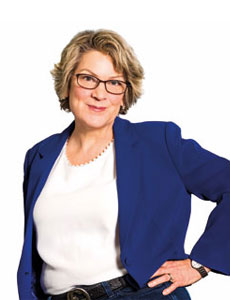 Libby Koehn, Chief Product Officer
"Risk management is often overlooked, despite being a vital component of the energy and commodity trading industry," begins Libby Koehn, Chief Product Officer at Brady PLC. These words shed light on one of the key susceptibilities of trading companies that potentially could lose a significant portion of their revenue due to a handful of bad trades or from engagements that lack adequate risk management control strategies. Specializing in mitigating such challenges that plague the energy & commodities sector, Brady PLC has taken pole position in the race of perfecting a precise concoction of trading operations, governance, and risk management controls through its suite of trading and risk management software solutions.
Brady's proficiency in the energy and commodities risk management (E/CTRM) space is built on a suite of products that help customers to manage their commercial decision-making and market execution processes. Brady's integrated software systems enable data exchange across the trade floor, operations, credit, contract, and accounting functions. On a larger scale, these processes encompass intermediary operations such as trade identification, risk and policy management, scheduling, nomination and transportation of goods, and settlements. By consolidating state-of-the-art innovations to impart much-needed fluidity to these processes, Brady's E/CTRM solutions ensure more complete management accountability for decisions so that they are made in accordance with a firm's risk policies.
Leaping Over Hurdles
One of the vital factors that drive an organization's success is the reputation it builds through trades and engagements. However, such reputations are easily tarnished when an organization fails to meet its stakeholder or customer obligations, and most reputational risks stem from the lack of corporate governance. Acts sabotaging the reputation of an organization may include infringements of corporate governance policies or simply failing to adequately address, monitor, and comply with regulatory obligations. "Damage to a firm's reputation due to ineffective corporate governance, financial accountability, or negative media coverage can create long-term adversities to shareholder value and increase regulatory costs. At Brady, we've addressed the topic of reputational risk by expanding our product portfolio to include a new solution that manages reputational risks," explains Libby, who was appointed as Brady's Chief Product Officer in October of 2017. The company's products enable decision makers to automate their operational workflows, assess risks associated with multiple organizational layers, streamline decision support and proactively manage market trade execution tasks and liquidity, while additionally supporting the needs of energy and commodity companies by helping them meet new, more robust regulatory and governance control requirements.
Aleksandar (Sasha) Cvetkovic, Senior Software Engineering Manager at Brady, explains that trading companies have a specific need and a strong demand for solutions that help in understanding and modeling both physical and financial commodity instruments. These solutions ensure that risks are accurately assessed, so that customers have the data they need to decide on suitable actions. This is where Brady's competency in delivering a configurable engine that models risk measurements and profit and loss is essential. Furthermore, the company excels in employing a unified engine that automates trading of energy and commodities operations. While machine learning-driven automation eliminates extensive labor requirements, minor hindrances in automation can cause catastrophic problems, affecting the entire workflow of a trading firm.
We not only implement comprehensive risk management strategies in our products but also help our customers to proactively manage and address risks connected to market changes
Brady averts such setbacks by placing risk management at the center of its solution portfolio to obtain a bird's-eye view of an entire business.
"With regard to new machine learning focussed solutions and algorithmic intense technologies, Brady is aware of the potential risks that can be introduced by automation. Pre and post-trade risk controls are addressed as an integral part of our solutions. We also closely manage and address the risks connected to the market/environment changes (regulatory, legal risks…) and to our own software development (technology, requirements clarity, development process)," informs Sasha.
Delivering Modularity to E/CTRM Industry
Brady's products deliver customization capabilities, and Brady Credit Risk (BCR) precisely substantiates this proposition. BCR is a specialized energy and commodity risk management solution—delivered on-premise or hosted in the cloud—that helps in mitigating counterparty credit risks that arise within anorganization. Product Owner of Brady Credit Risk, Ian Tobin, says, "Our credit risk solution has always had a tremendous breadth of functionality, but our focus is to improve the user experience through proactive alerts and tailored credit information, selectively fed to different users, enabling them to take action on data sets that require immediate attention. It allows users to prioritize the relevant information sets in order to optimize the daily workflows."
BCR also authorizes organizations to measure counterparty exposures, detailing a hierarchical view of Mark to Market (MTM) values and settlement risks. Organizations can view Potential Future Exposures (PFE) with configurable confidence levels and payment lags, either through parametric models or Brady's Monte Carlo simulation engine. BCR also allows Over the Counter (OTC) margining through credit support annexes and associated netting structures, automating user's workflow at critical stages of the margining processes; users can send out margin letters to counterparties to request for delivery or return of collaterals while validating incoming collateral demands from counterparties for their accuracy.
One of the distinguishing features of BCR is that it offers configurable modules facilitating internal scoring of counterparties based on a set of quantitative and qualitative questions. A counterparty's financial information can be imported into BCR electronically or entered manually, whereby financial ratios are analyzed and calculated to recommend an internal credit score of credit limits for counterparties. The credit reporting suite is interlinked with Power BI and Tableau—theformer being a business analytics solution offered by Microsoft and the latter, a data analysis module—for improved data visualization across the BCR suite.
While Brady Credit Risk (BCR) is at the heart of the company's multitude of risk management solutions, various modules such as market risk assessment, physical trading, derivative trading, and individual accountability form the entirety of Brady's product portfolio. With open and robust integration capabilities, Brady's solutions are designed to support multiple integration touch points with third-party systems, including market data feeds from sources such as Reuters, Bloomberg, and Fastmarkets, while also fostering collaborations with general ledger systems such as SAP, Oracle, Sun, and Microsoft. "We believe that our relationships with different types of business entities—both on the broker and buyer sides— results in a strong customer/partner ecosystem while allowing us to provide more efficient and consistent tools for both parties," elaborates Koehn.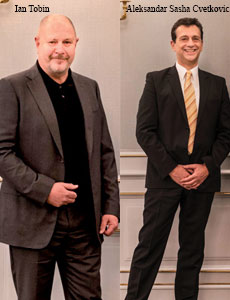 The Journey Thus Far
Brady's roots go deep into the 80s when the company's primary objective was providing derivative solutions to members of the London Metal Exchange. It grew under the leadership of Dr. Robert Brady, the founder of the company, during which Brady was listed almost immediately on the Alternative Investment Market (AIM) of the London stock exchange. Brady now has offices in 12 locations worldwide. Over the years, Brady has diversified its product portfolio, ranging from metal trading to broader commodities and energy exchange markets, including but not limited to Softs and Agricultural, energy, and counterparty credit risk. The company has nurtured a clientele comprising 300+ businesses worldwide, positioning itself as one among the pioneers of the global commodity, energy trading, and risk management.
Brady recently collaborated with a metal producer to streamline hedge and risk management processes to increase sales and profitability. "Our client had an interesting predicament at hand. Their existing systems and infrastructure were inefficient and ineffective," Libby explains. The metal producer had to match and monitor the time intervals among different phases such as product development, shipment, and customer pricing; the business needed a minimalistic solution to manage the metal financing agreements in a scalable manner. Their existing system was outdated and restricted the effectiveness of their hedging program with inadequate risk management strategies. "The business relied on Excel spreadsheets and manual processes to sustain the obsolete systems. It was a bit of a mess!"
"We believe that our relationships with different types of clients—both on the broker and buyer sides—allows us to gain the insight needed to design more efficient, consistent and optimized risk management tools for both parties"
When Brady stepped in, it helped the metal producer clarify its objectives, enabling them to offer greater flexibility in pricing options for its customers, all the while ensuring that the metal producer did not incur additional risk. By collaborating to implement effective automation strategies, Brady enabled its client to generate reports in a more timely fashion, thereby minimizing errors in the workflow and reducing reliance on manual processes. Brady's solution provided the client with real-time visibility into a multitude of operations, such as tracking the metal pricing exposures from physical contracts and hedge, in order to achieve a set financial milestone each month. The solution delivered an effective benchmarking capability and improved risk management functionality to capture, control, and analyzes derivatives from the forecasted plans. Brady's software came through for the client in terms of flexibility, reduction of risks, and improvement in counterparty and position management. The collaborative effort, which obtained return on investment within one year for the customer is just one example of how Brady has proven its competency in the E/CTRM space.
In the near future, Brady plans to incorporate distributed ledger technology and machine learning capabilities to enhance its capabilities in the E/CTRM landscape still further. "We are aware of the potential risks prevailing in this sector, and they are addressed through our solution sets natively. We not only implement comprehensive risk management strategies in our products but also help our customers to manage and address the risks connected to the market changes in a proactive manner," concludes Koehn.