Overcoming the Hurdles of Implementation of AI Solutions
By Dominic Wu, Chairman of Asia Financial Risk Think Tank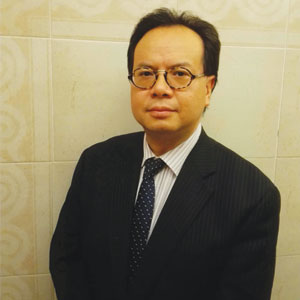 Dominic Wu, Chairman of Asia Financial Risk Think Tank
Application of Robotic Process Automation (RPA) and Artificial Intelligence (AI) in the business world is a prominent trend that drives innovation, productivity and efficiency.
Even though there is a concrete vision to implement this new technique, there are questions on the hurdles:
• How could we can overcome the lack of knowledge around AI solutions and how to understand them if you are not a tech specialist?
• How to overcome the fear around these solutions?
First, what is definition of knowledge? Knowledge is what I know, information is what we know. It originates and resides in people's mind and its application in action is in a specific setting. It is the accumulation of everything an organization knows and uses in the carrying out of its business
Let us examine how human-being capture and store new knowledge. Understanding of the knowledge types could help us to better manage the new knowledge acquisition of AI
• Tacit knowledge that represents an intuitive kind of know-how deeply rooted in a personal experience.
• Explicit knowledge refers to formalized knowledge that is stored in a designated place.
The terms 'tacit knowledge' and 'implicit knowledge' are sometimes used as synonyms. 'Implicit' means that which is implied in a statement, but is not explicitly said. The term could refer to things that are contextual to a statement - that is, further statements that are connected with it in socially understandable manners.
Knowledge management cycle is a process of transforming information into knowledge within an organization. It explains how knowledge is captured, processed, and distributed in an organization. The knowledge management cycle has six stepsa
1. Share and Learn:
Sharing of knowledge is one in which people exchange their views and ideas on a particular domain. It is important to learn from the past and share your experience with others.
2. Create:
Knowledge is created by sharing of ideas by people working in an organization. Better sharing leads to better ideas thereby creating a valuable knowledge repository that could drive innovation.
3. Capture and Acquire:
Capture and acquisition of knowledge is one in which the knowledge created is collected in huge numbers and stored in a repository. Technologies are now changing the way on how we receive and archive large volume of data.
4. Organize:
Organizing is the next step to capturing of knowledge. The captured content is organized using a framework or knowledge model. The model reflects the elements of knowledge and flows that are embedded inherently in the specific processes and culture of organization. Set up a knowledge taxonomy to classify and group the related knowledge.
5. Access, Search, and Disseminate:
The organized knowledge is put in such a way that it could be accessed, searched and disseminated by the users working in the organization.
6. Use and Discover:
The last step is to make use of the knowledge acquired in solving problems in real time. Knowledge will have value if this is of real application to solve a problem.
There are common myths on AI and the facts could be surprising.
The key success factor of implementation of RPA and AI is the people factor i.e. engaging the subject matter experts, working staff, developers and management. Explaining the truth of the myths could create a positive understanding towards this new technology.
How could we become part of AI solution rather than a hurdle?
Adoption is the most successful tactic when facing AI implementation. There are some tactics that can help.
• Learning everything you can about AI-and how it can help you work more efficiently and effectively-is a good first step toward avoiding displacement.
• Develop an area of expertise, this could leverage on your experience, knowledge and interest, but should expose yourself.
• Seek out learning opportunities online and offline.
• Stay abreast of best practices being developed now by partnership on AI and pay attention to what's happening in the industry.
• Keep tabs on the great work from research firm dedicated to helping us build safe AI systems that are available to everyone.
Employees should be encouraged to think positive on the personal value of Automation and AI which include enriching personal life and enlarging personal productivity
• Attend a conference, workshop or training course to determine the best route forward, learn best practices, and to gain insight from others who have made the mistakes you'll want to avoid.
• Develop interest and learn programming and data analytics.
What is the trend of the big picture of AI automation?
President Barack Obama mentioned to US citizens that "the next wave of economic dislocation won't come from overseas. It will come from the relentless pace of automation that makes many good, middle-class jobs obsolete."
We can see that Automation and AI will shape the new rules of globalization. Products could not be produced in traditional expensive place by machines that could save transportation and more accessible to the consumer market. This might reduce the use of labour intensive jobs.
Automation of routine, repetitive tasks allows workers to spend more time focused on creative tasks that provide value to the company and its customers. And, it allows companies to invest in highly-skilled, knowledgeable and experienced workers who will use artificial intelligence to augment their work. This will change the design, the management and output of the jobs.
Human-computer collaborations will create an entirely new class of work. Instead of viewing these machines as competitive interlopers, AI and human can work as partners and collaborators in creative problem solving that help us work better, faster, and smarter.
Is AI going to make your employees stupid?
Why some employees have fear on it, it could be related to the following causes:
• Loss of job
• Fear of unknown
• Stepping out of comfort zone
• Fear of incompetence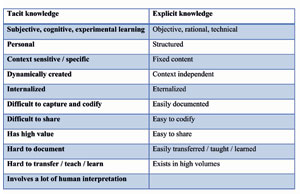 So how to manage employee fear and build a digital workforce successfully:
• Break the myth
• Educate them about AI
• Provide guidance on adoption and transition
• Retrain skills
Explain the value and benefits of AI
• Break the stereotype
• Show real case
• Be more considerate from employee perspective
Prepare for the change
• Provide ample training
• Share information resources
• Test and accredit to qualify them
• Communicate effectively
• Guide them through the change
Take one step at a time
• Resolve queries, doubts and issues
• Build a phrased strategy
• Implement on phrase at a time
• Allow employees to catch up
Monitor and improvise
• Monitor performance throughout
• Identify loopholes
• Suggest improvement and support them
• Implement hybrid and phrase approach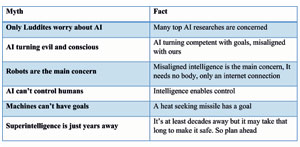 To establish a standard and reduce the risk of misuse, Megan Harris of SYZYGY has recommend a voluntary AI Code of Ethics based on the following ingredients:
• Do no harm – AI technology may not be used to deceive, manipulate or in any other way harm the wellbeing of marketing audiences
• Build trust – AI should be used to build rather than erode trust in marketing. This means using AI to improve marketing transparency, honesty and fairness, and to eliminate false, manipulative or deceptive content
• Do not conceal – AI systems should not conceal their identity or pose as humans in interactions with marketing audiences
• Be helpful – AI in marketing should be put to the service of marketing audiences by helping people make better purchase decisions based on their genuine needs through the provision of clear, truthful and unbiased information
Employees should be encouraged to think positive on the personal value of Automation and AI which include enriching personal life and enlarging personal productivity.
On the other side, measures should be taken to accommodate the fear which includes job loss, dehumanization, personal privacy, personal satisfaction and esteem reduction and making humans obsolete.
In the future, it is the combination of the physical world, robotics, AI and humans that will lead to new state of harmonization and partnership.
Maurice Conti, the designer, futurist and innovator says, "The incredible inventions of intuitive AI and The shape of things to come will be unlike anything we've ever seen because it's a new partnership between technology, nature, and humanity. That's a future that is well worth looking forward to."
At the end of the day, within the organization, the senior management has the full responsibility to ensure the risk derived from the change is properly assessed, measured and remediated which should meet the expectation of the stakeholders including the customers, the employees, the suppliers, the shareholders, the regulators and more important the general public.