Help Customers by Managing Risk Well
By Xavier Saldoni, Chief Risk Officer, Medibank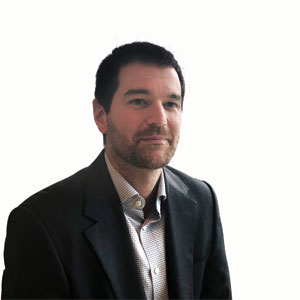 Xavier Saldoni, Chief Risk Officer, Medibank
If there is something we have learnt in recent times as spectators of the Royal Commission into the Financial Services Industry is that a number of organisations have failed to meet customer and community expectations. It is also fair to say that in some instances customer and community expectations are higher than regulatory requirements. It is in this context that I would argue that customer risk is one of the most important risks, if not the most important, most organisations must effectively manage.
Some of the case studies discussed at the Royal Commission into financial services have left many Australians feeling that financial gain has been prioritised over "doing the right thing" by the customer, particularly when short terms conflicts may exist. Most business leaders underpin their business strategy on the belief that "doing the right thing" by the customer will deliver longer term and sustainable financial performance for the organisation. Whilst most people would agree with this principle, the challenge and tension appears when short term conflicts between customer interest and the financial interest of the organisation or some of its individuals exists.
How can organisations deliver better customer outcomes through effective risk management?
Understand your customer
Understanding your customer base and their expectations of your organisation and products or service it sells is critical to identify risks that may threaten the delivery of a positive customer experience. Organisations must focus on getting the facts right and don't act on assumptions. Only customers can tell you what their view of value is. In my experience, the main risk in this area is not listening to your customers and not designing or adjusting your products or services accordingly.
Define your risk appetite
Organisations should invest time and effort in thinking about the level of risk they are prepared to take to achieve goals such as increasing market share, increase customer advocacy, increase revenue per customer, etc. Clear boundaries (risk appetite) around the risk the business is prepared to take are critical to allow management to effectively consider the customer view when making decisions. For instance, decisions around product development and launch (e.g. co-developing products with customers vs launching a product into the market place only when this is "perfect") should be made in the context of a well-defined risk appetite.
All organisations have a number of stakeholders with certain interests and expectations that need to be effectively managed for the organisation to be successful
Risk based decision making
All organisations have a number of stakeholders with certain interests and expectations that need to be effectively managed for the organisation to be successful. In some instances, the expectations and interest of some stakeholders (e.g. shareholders, customer, regulators, etc.) may be in conflict and add complexity and tension to the decision making process. It is as part of these decision making processes that it is important to understand whether a project, initiative or strategic decision is likely to impact the risk appetite boundaries set by the Board. The understanding and visibility of these potential conflicts encourages the consideration of financial and non-financial risks and outcomes when making decision; as well as provides management with the opportunity to implement risk mitigating strategies as part of the implementation plan.
A control environment that balances customer experience, risk mitigation and compliance with the law
The "right" control environment is one that minimises risks exposures for the customer and the organisation to an acceptable level whilst minimising the impact or enhancing the customer experience. For instance, whilst we all want to use customer friendly applications, we all understand that authentication procedures and controls are required to undertake banking transactions in order to protect our privacy and for the organisation to comply with the law.
In order to ensure that customer satisfaction levels do not drop unnecessarily, organisations have the opportunity to educate and manage the expectation of customers by explaining to them the reason why a certain control is in place.
Establish incentive schemes that deliver sustainable outcomes
Organisations must implement incentive schemes that encourage behaviours that are in line with their risk appetite and values. It is also critical to ensure that individual incentive schemes are not in conflict with behaviours expected by the organisation in relation to customer outcomes. The 2008 financial crisis left a number of examples where incentives encourage excessive risk-taking which resulted in significant financial losses and poor customer outcomes.
It is important to note that non-financial incentives are also effective in encouraging behaviour, therefore it is important to ensure alignment between what the organisation says it values and what the employees perceive the organisation to value.
Take incidents and complaints seriously
Incidents and complaints provide organisations with a valuable opportunity to understand what's not working for their customers and remediate it. Whilst customers may not expect perfection from an organisation, they expect organisation to own their mistakes and compensate customers quickly and fairly. When this is done, the next step is to make sure internal processes are improved to ensure the same mistakes do not re-occur.
Where to from here?
Whilst the relationship between organisations and customers is one that continues to change and evolve, I am convinced that those organisations that invest in managing customer risks and are genuine about prioritising the interest of the customer are the ones that will enjoy sustainable success over the long term above and beyond their financial performance.